How can the feminist movement influence climate policy?
Climate change is as much an economic, human security, and human rights issue as it is an environmental concern. In all of these arenas, women are uniquely, and in some cases disproportionately, affected by the consequences of climate change. It is important to take into consideration women's experiences and aspirations from various contexts when formulating solutions to address climate change.
Women's work, leadership, and contributions positively impact social, economic, and environmental progress. But we live in an unjust world where gender inequality remains pervasive and human rights, especially women's human rights, are violated with impunity and effectively hold back women around the world. Despite a growing focus on gender at all levels, stark gender disparities remain, including unequal access to land, resources, opportunities, and decision-making power.
About the project
The project aims to boldly lift up women's rights and the voices of women and gender equality advocates everywhere as we know that real climate action can only be achieved when these voices and leadership are centered.

More women are needed in high-level negotiations on climate change, but their mere presence is no panacea. Gender awareness is critical to improving not only the progress of negotiations, but also their outcomes in COP26 and beyond.
By considering the contributions of women as decision makers, caretakers, stakeholders and educators, and elevating their position in all leadership aspects, we might still have an actual shot at saving the planet. We need women to fight this battle.
The Feminist Climate Conference 26th May 2020
To facilitate feminist climate advocacy, we are organising The Feminist Climate Conference on 26th May 2020.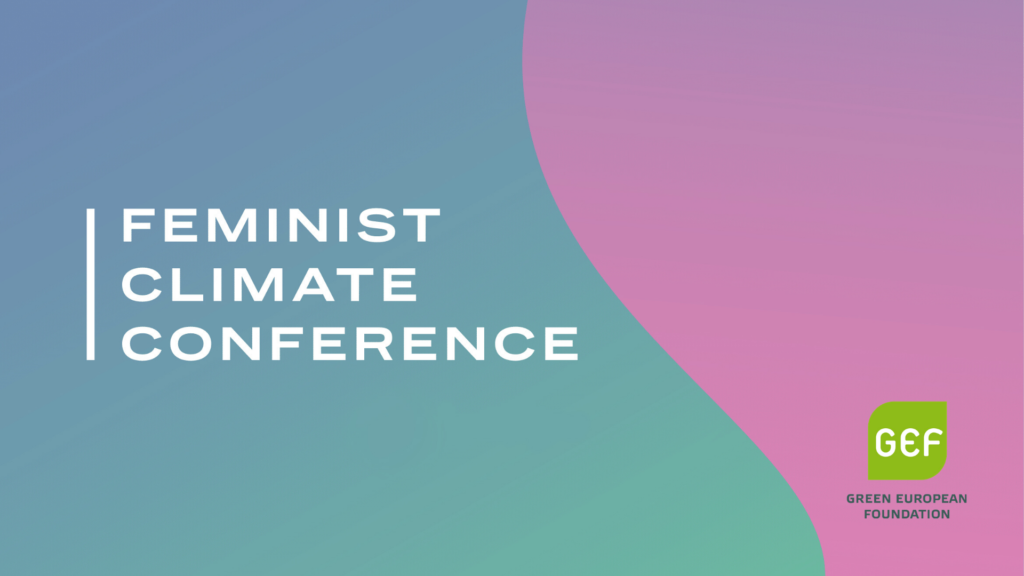 Webinar outline
Opening words
Krista Mikkonen, Minister of the Environment and Climate Change (FIN)
Theme 1: A gendered carbon footprint: linkages to gender roles, responsibilities and identities
Ulrike Röhr: Engineer, sociologist, co-founder of the global network GenderCC – Women for Climate Justice (DE)
Olfa Jelassi: Young environmental leader, trainer and advocate for climate, gender and youth (TUN)
Theme 2: A world of implications: understanding the different effects of climate change
Tracy C. Kajumba: Principal Researcher & Team Leader, Climate Change Group; International Institute for Environment and Development (UK)
Petra Laiti: Sámi Activist
Theme 3: Our planet, our future: A call for feminist leadership and diversity in decision-making
Bridget Burns: Director, Women's Environment and Development Organization (WEDO), (USA)
Jacqueline Patterson: Senior Director, Environmental and Climate Justice Program; National Association for the Advancement of Colored People (USA)
Closing words
Linnéa Engström, author, former MEP (2014-2019), European Green Party (Sweden)
Register for the Feminist Climate Conference here.
Organisers
This project is organised by the Green European Foundation with the support of Visio and with the financial support of the European Parliament to the Green European Foundation.
Given Finland's leading example in women's participation in politics, GEF and its Finnish partner will implement a project sharing experiences and supporting the growth of the green feminist movement across Europe. This is a European pilot project, aimed at women and non-binary persons in Europe, ranging from activists, social media influencers, politicians, to first timers in changemaking. To this goal, an online training webinar on feminism and climate change, and an international conference in Brussels will be implemented.
Find more information about the project Feminists in the Climate Movement on Green European Foundations website.